Posted by
admin
on Jul 16, 2008 in
Monetization
|
219 comments
Today, blogging has played a major role in online communication. Blog changes the way people interact in the net. Whether you have an online or offline business or even no business at all, blogs are one online development that you simply cannot ignore. The growth of business blogging is irresistible.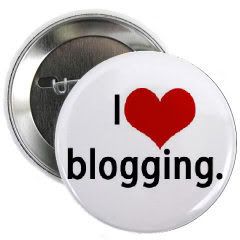 From one-person small business to the huge Fortune 500 corporation has joined the "blogosphere". Both the online business owners to the major and small offline business enterprise have been aware the opportunity that blog has been offer for. Not only blog is an effective business tool, blog also capable to pull customer's loyalty.
An online business owner can add a blog to his/her website in order to:
• Attract more traffic to his/her main web site
• Encourage his/her customers to return to companies site more often
• Build better customer relations
• Reach a wider audience
Presenting a more human face to your online customers
Blogs DO generate more sales and more profits on the internet! There is an increasing number of businesses enjoying a shift after started blogs. The easier blogging activities improved by some blog service like blogger.com and wordpress.org. Thousands of plug-ins, templates and tools have made blogging as business more feasible. Customers also use RSS feeds to update new product and service or just use internal search engine to help them come into the right decision.
So, what are you waiting for? There is probably no better time to start a business blog than… RIGHT NOW.